About the artist
Chris Wallace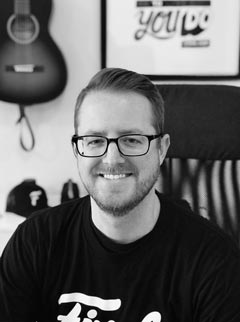 Chris Wallace is an influential designer and creative director with a background in design and digital art. Formerly the VP of Design at 10up, an award-winning digital agency, Chris has accumulated extensive experience, including Emmy-nominated work for popular television series such as Breaking Bad, Mad Men, and The Walking Dead.
In 2021, Chris founded UltraDAO, a creative collective focused on exploring the intersection of art and technology. As part of this venture, he led a star-studded lineup of artists and builders in releasing Woodies, a 10k profile picture (PFP) collection in September 2021, and the Twelve Days of CryptoArt. His art often delves into minimalistic concepts and 3D studies, reflecting his love for nostalgia and clean aesthetics.
As an artist, Chris Wallace continues to push boundaries and challenge traditional design conventions. His unique style and experiences have shaped a versatile body of work that resonates with fans and fellow creators alike. With a strong foundation in design and a passion for exploring new frontiers, Chris's artistic journey is one to watch in the ever-evolving world of digital art.